Always wanted to learn the fundamentals of sourdough from your own kitchen? Or perhaps you'd like to master sourdough pizza-making? Join our experienced bakers, pastry chefs and cooks on a range of immersive online courses. Sign up to any class, and you'll receive lifetime access to our video tutorials, recipes and techniques. Perfect for food enthusiasts, home bakers and cooks, and anyone looking to learn something new.
Each course will give you the essential skills and techniques to successfully prepare some of e5's most popular recipes.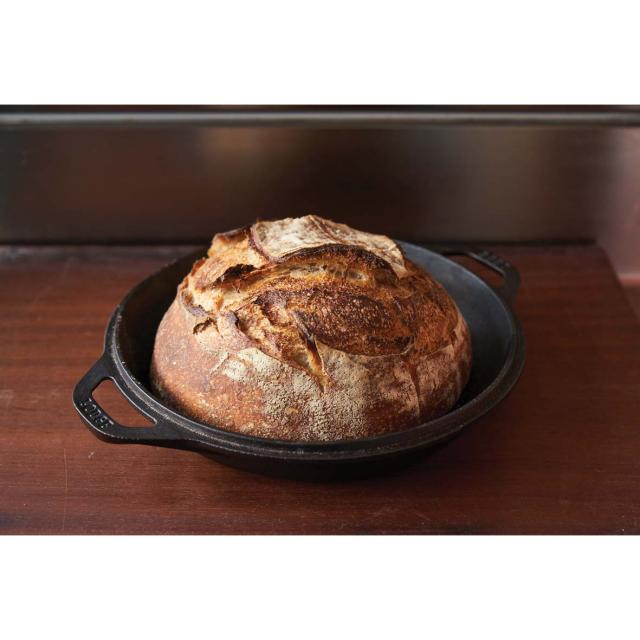 Intro to sourdough
Learn from former e5 baker Luke on how to make and maintain a sourdough starter. He'll also take you through the recipes and techniques used to make a country loaf, seeded rye loaf, bagels, and some very tasty buns. This is our most popular course as it is suitable for beginners and it teaches you everything about 4 different types of bread! The intro to sourdough baking class comes as a bundle or alternatively you can opt to learn a specific chapter. You'll be an expert soon enough!
Advanced sourdough
Join former e5 head baker Lizzie while she guides you through the making of three advanced sourdough loaves - the Hackney Wild, Porridge, and Einkorn tin loaf. Learn about heritage grains and how to incorporate them into your home bakes.
Sourdough Pizza
Learn the basics to sourdough, how to maintain a starter to use in pizza dough. Learn how to mix, knead & stretch the dough; to prepare a traditional tomato sauce using the best ingredients, and how to successfully bake pizza at home.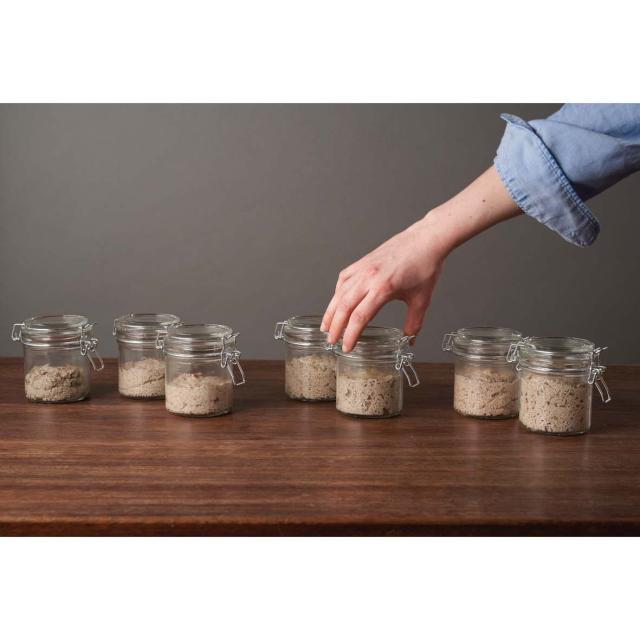 Sweet bun dough
Learn from our former head pastry chef Louise how to make an enriched dough that you'll then transform into e5's classic cinnamon buns and babka! It's easy to follow with loads of useful tips & tricks. This class is the perfect weekend project to tackle with both children, friends & family.
Vegetarian Indian Cookery
Join Ruth, former chef at e5 Bakehouse while she takes you through some great vegetarian recipes. She shows you how to make your own chutney and spice mix and how to implement them in your cooking. This class is suitable for everyone who loves cooking hearthy and healthy food, no cooking experience is needed.
Fermentation
This hands-on workshop will show you the magic and simplicity of fermentation. We will guide you through kombucha brewing, kimchi and sauerkraut making, and introduce you to water kefir.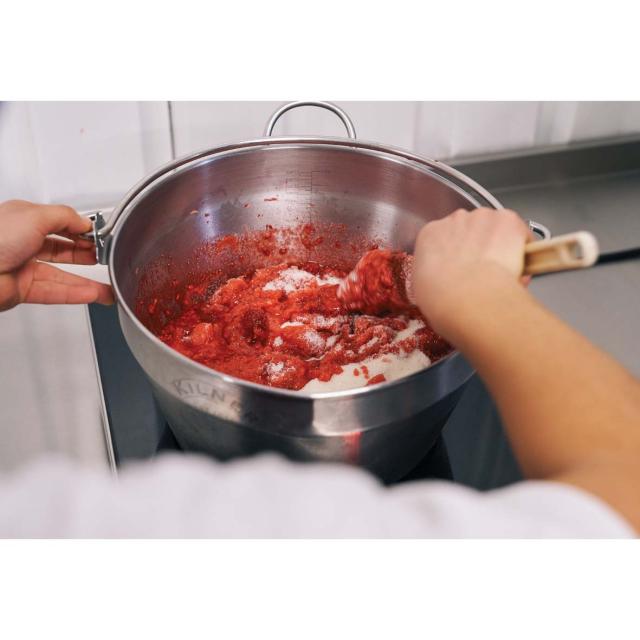 Flatbread & Mezze
Inspired by the 'mezze' style of dining in the Mediterranean and the Middle East, Join Hannah on this course who will teach students how to make our popular flatbread, along with several traditional mezze dishes. A perfect menu to share with friends and family.
Jam, butter & pickles
Fresh fruit jam, butter, and pickles are the staples in most pantries. Throughout this course pastry chef Kaat will teach you everything you need to know about how to make homemade jam, butter, and quick & easy pickles!
Sourdough basics - The Starter
Learn how flour and water can create an active starter that will naturally leaven bread.