Here at e5 we like to do everything from scratch, sauces like ketchup and brown sauce, ferments, pickles and all kinds of chutneys and relishes. We try to produce a wide variety of preserves and apply different techniques for all fresh produce, it creates tasty condiments and we reduce our food waste! We only use organic and seasonal products from Fellows Farm and other organic suppliers from the UK to reduce our carbon footprint.
Content blocks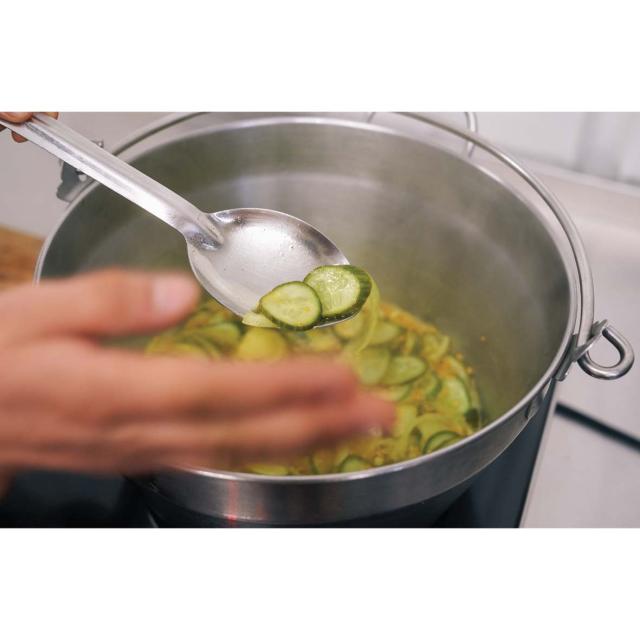 Pickles, sauces and Ferments
For our classic sandwich we started making our own pickled cucumbers, from there grew interest within the team to expand the selection of pickles. This curiosity only grew larger when we started Fellow's Farm, we get the freshest produce in and at it's peak we preserve it to use it later in the year. Using mostly Fellows Farm produce means our offering will be different from year to year, depending on the harvest. Our team loves to experiment and create new flavours, the techniques vary on each recipe but we always try to follow traditional methods combined with new and interesting techniques and flavour combinations.
We love all the health benefits fermented food carries, but equally love how it adds flavour and texture to your everyday meals. We've grown our selection of ferments and you'll taste different types of sauerkraut, kimchi, fermented chili butter and so much more. All these condiments get used on a daily basis in our kitchen but you can also take some home from the Millhouse shop.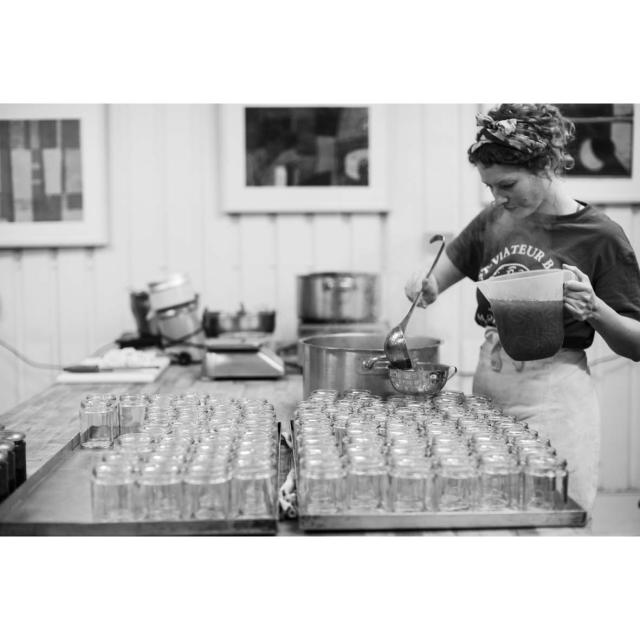 Jam, Marmalade and Jellies
Our raspberry jam has been around forever, since that first jam hit the shelves our team has worked hard in making a big variety of seasonal jams. Our small batch made jams contain less sugar and no commercial pectins, we use local and organic fruits that get the chance to shine! Sometimes we add spices, liquors, herbs or even toasted nuts to our jams but often enough a classic plain jam is all you need.
When Marmalade season arrives, the smell of oranges is abundant. The pastry arch transforms into a small factory of our staff juicing, slicing, cooking and bottling this delicious preserve. We make Seville orange marmalade and blood orange marmelade, if you're lucky you can catch a jar of the small batch of lemon and bergamot marmelade! We get our blood oranges and lemons from Sicilian supplier Carmelo's Laudani Farm, they're grown at the foot of Mount Etna the soil of which attributes to it's beautiful flavour.
Want to learn how to make our delicious jams and pickles? Have a look at our online classes here.