The e5 kitchen serves up a hearty, healthy and filling main and soup, one vegetarian and one vegan, served weekdays between midday and 3 p.m. All ingredients are organic, sourced from Sarah Green in Essex, our own Fellows Farm in Suffolk with back up from Langridge, a wholesale vegetable supplier. Working with produce from our own farm means we avoid waste and utilise gluts in harvest to make preserves and pickles which feature in our menus. Breakfast is served every day, with brunch on the weekends. We post our daily Menu on our Instagram everyday at noon.
For lunch/catering orders please contact us on info@e5bakehouse.com or give us a call.
Content blocks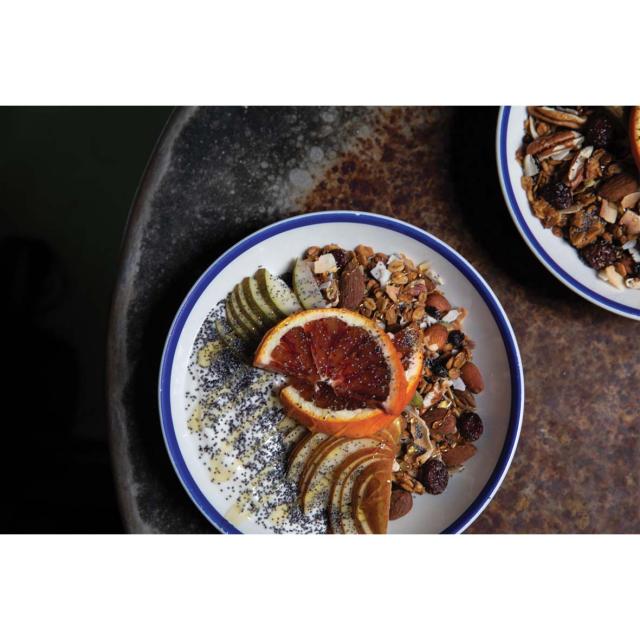 Breakfast & Brunch
Every morning you can find a wide array of sweet and savoury seasonal breakfast options. Our house made granola with organic yoghurt served with fresh fruit is a customers favourite. Or come and enjoy our halloumi bun with harissa scrambled eggs or mushrooms on toast. If you fancy something simpler do try our seasonal jam selection with a slice of toast. In the weekend we add some additional brunch classics such as brioche french toast and poached fruit served with whipped cream and chocolate sauce... Keep an eye out on our socials for regular menu changes!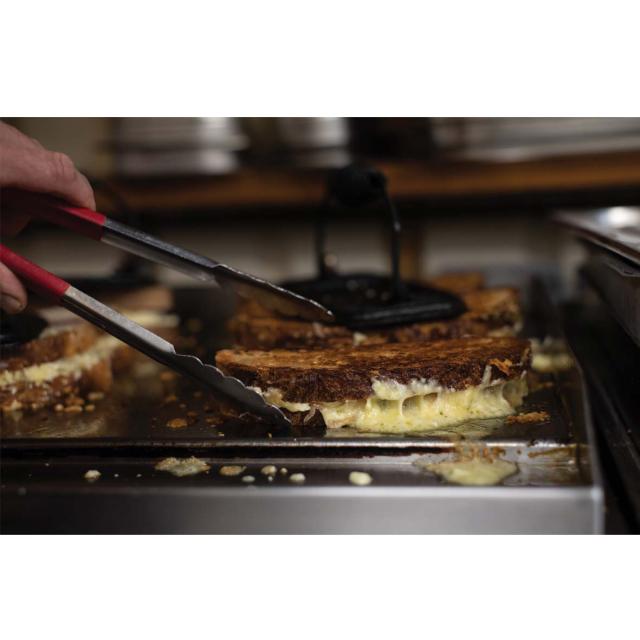 Lunch & Sandwiches
At e5 Bakehouse we make casual and very comforting meals that are cooked using seasonal and locally sourced produce. We try and use mostly vegetables supplied by Fellows Farm and other organic suppliers. Our main focus is to create nutritious and flavourful lunches accessible to all. Whether you're looking for a hearty warming soup or a tasty main of the day, both are served with our sourdough bread for your lunch! Each member of our kitchen team is often inspired by their cultural background which shows in their cooking. Skills and recipes are shared between each other and allows for our menu to be incredibly diverse.
The chefs team up with our bakers and pastry team on a regular basis to make use of all the different ingredients and products that are available throughout the bakery. Come try our classic Sourdough Sandwich with Cheddar cheese and house made pickles and fresh crisp lettuce, or enjoy our fluffy Focaccia Sandwich, the fillings are seasonal and change daily.