We've always been excited by the unique terroir and seasonality of coffee. We wanted to learn more about sourcing and the roasting process so we could apply the e5 principles of sustainability and food security to the coffee we served. So we decided to get roasting ourselves, back in 2017. Since then, we have learnt how to source our coffee beans, finding community-owned, origin-based exporters that reinvest profits and resources back into the supply chain as well as considering the impact on all their stakeholders, from employees and suppliers to communities, customers and the environment itself. As a result, we treat the beans not as a commodity but as a finite resource to be savoured and respected. We believe farmers should be paid fairly and encouraged to grow sustainably without chemical interventions, and 50 percent of our coffee has organic certification. 
Order our Espresso or Filter beans of the moment here
If you're interested in getting wholesale coffee please send an email to info@e5bakehouse.com
Content blocks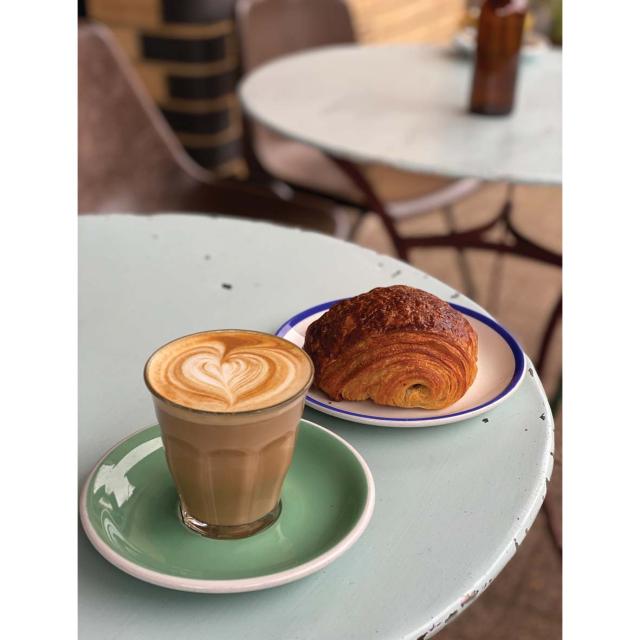 Sail Cargo - A voyage of 3 boats
In true e5 fashion - a little bit rogue and always looking to break with convention - we are working with Raybel Charters, a member of the Sail Cargo Alliance, to transport coffee directly from origin in Colombia half way around the world to our micro Coffee Roastery in Poplar. The coffee is sailed 7500 miles to the UK by Dutch sail boat, De Gallant, whisked up the Thames in sailing barge, Blue Mermaid, to be finally lifted from a narrow boat on the Limehouse Cut and carted directly into our roastery. This saves over 2000kg CO2 verses conventional shipping methods.
The coffee, Las Brisas means the breezes, (what a name for a coffee transported across the globe purely by wind power alone!) and is located in the department of Tolima, Colombia – famous for its steep mountains, abundant water and deep valleys. Between these high mountains, wind tends to blow all year round up from the Rio Blanco and through the coffee fields. Tolima is in the south of the Colombian coffee belt. The climate has more distinct dry and wet seasons than some of the producing areas farther north. Growing techniques include slow breeze drying, manual defect removal, specialized tree care, long fermentation processes and careful picking of only mature cherries.
If you're a business in London and would like to store our coffee, please contact us info@e5bakehouse.com