Opening Hours
Monday to Friday: 8am - 3:00pm // Saturday to Sunday: 8am - 4pm
Poplar Bakehouse is a micro bakery, cafe, shop and speciality coffee roastery with the same big e5 Bakehouse heart you know and love. We've squeezed in almost all of what makes the original e5 so great… in about half the square footage. Expect real community (we share our home with an inclusive arts and community venue, Poplar Union), great music, awesome coffee, organic food and of course, top-notch sourdough bread – including local favourites Poplar Wild and Seeded Wild loaves. These are available alongside the best croissants, cakes and treats you'll find east of Hackney.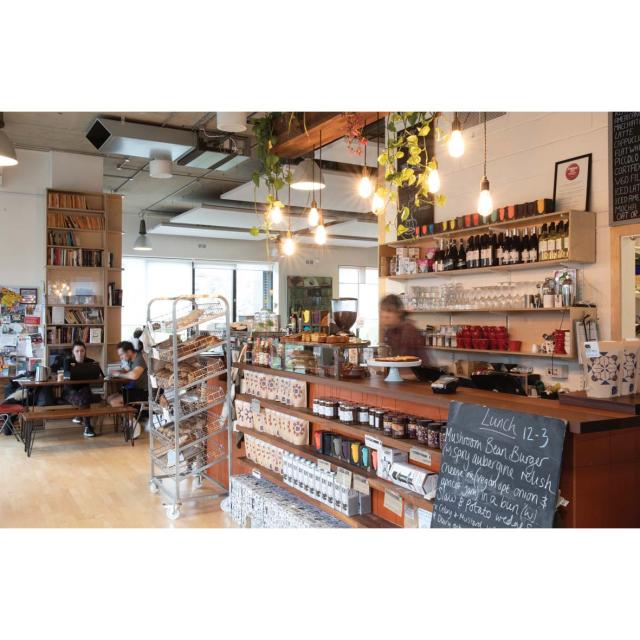 Our home is in Poplar's Bartlett Park, adjacent to the Limehouse Cut and in the shadow of Canary Wharf. In the winter our light-filled seating area will lift your mood, while in the summer the wildflower-filled park, towpath and playground extend our dining room. It's a relaxing stroll or cycle along the towpath from either Limehouse or Hackney Wick, and you'll smell our delicious coffee being roasted as you approach.
Poplar Bakehouse began in 2017 as e5 Roasthouse–we've always been excited by the unique terroir and seasonality of coffee. We wanted to learn more about sourcing and the roasting process so we could apply the e5 principles of sustainability and food security to the coffee we served. So we decided to get to roasting ourselves. Since then we have learnt how to source our coffee beans, finding community-owned, origin-based exporters that reinvest profits and resources back into the supply chain as well as considering the impact on all their stakeholders, from employees and suppliers to communities, customers and the environment itself.
The Bakehouse closes at 3pm each day during the week (4pm at weekends) and the doors reopen at 5pm under a different guise. Poplar Union sets up camp selling drinks and snacks for those coming for their events programming, Pop Nights.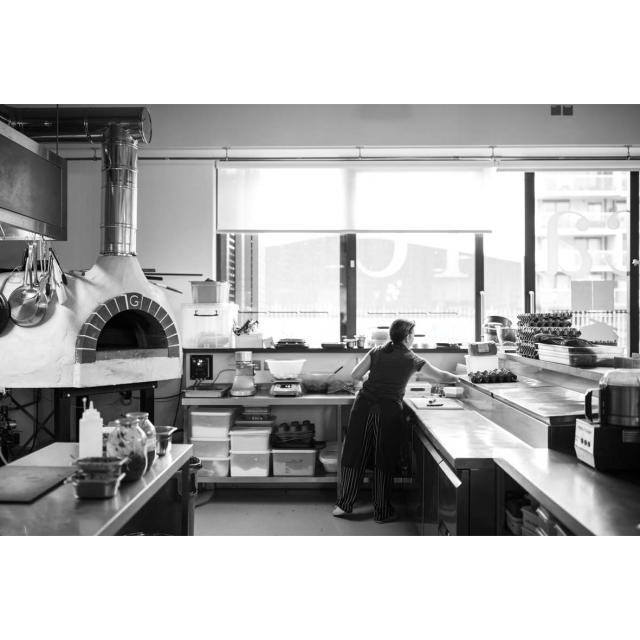 Just Bread Programme
One of our early aims was to provide further employment and training for the participants of our Just Bread refugee training programme (since renamed the Not Just Bread Programme) which we have been running with the Refugee Council since 2013. We now have a bakery and shop as well as a roastery and some of the original participants of the programme remain working at the Bakehouse. Many of our staff are involved in an informal programme of on-the-job training and employment for displaced or at-risk individuals. We pride ourselves in sharing as much knowledge and passion as we can for baking, food and the environment to our staff, customers and local children in order to inspire future generations to get involved in a more sustainable food system. We hope this helps to nurture and produce skilled and forward-thinking sourdough bakers.
Four square images