BOOK NOW
Join us for an aperitivo in our backyard enjoying great wines and summer snacks! 
Oli + Sam from Natural Born Wines will be serving wines from Umbria all night and Meg + Jo will provide accompanying snacks using fresh produce from Fellows Farm in Suffolk. Keep an eye out on our socials to discover the menu... For those of us that don't drink alcohol, we'll be serving some non alcoholic cocktails too! Just show up for an aperitivo before dinner or stay for the whole evening, lingering in the cosy backyard. If you care to read more about a visit to the producers of some of our wines please had over to this page.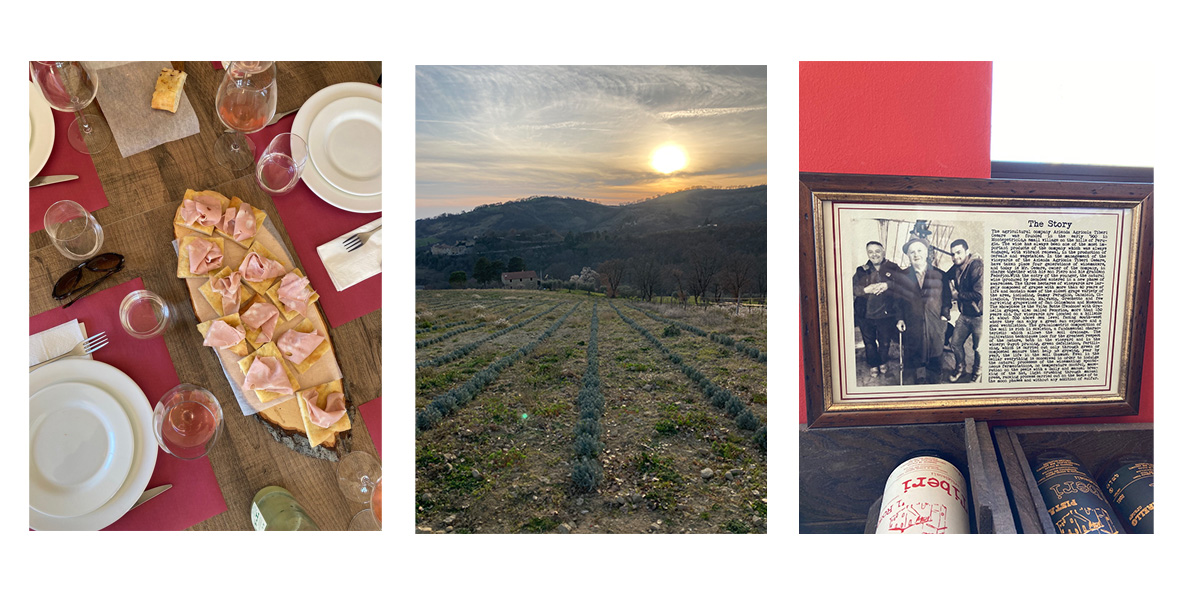 A bit about the wines
Situated in northern Umbria, near the picturesque village of Monte Petriolo, Tiberi is a fourth generation family winery tended to by Cesare Tiberi and his grandchildren Federico and Beatrice. Spanning less than 4 hectares, Tiberi's small plots celebrate native red and white grape varieties including Gamay del Trasimeno, Ciliegiolo, Grechetto, Trebbiano and San Colombana on soil that is mostly rocky marl and brushed by dry Mediterranean winds. This link to the past – through the untouched soils and Cesare, who has always lived and worked in the village – makes for very rustic wines with soul. In 2015, Federico and Beatrice, with the help of Cesare, brought Tiberi into the modern age by selling their wines beyond just the local village. The experiment paid off and now they are widely considered to be 'ones to watch' in the region, with every vintage better than the last. Cesare has his own little wine cellar, separate from the main Tiberi cellar. It's here that he makes one orange wine – Bianco di Cesare – and one red wine – Rosso di Cesare – each year using the best vines and the oldest barrels.
Event location
e5 Bakehouse
Address
Arch 395
Mentmore Terrace
London
E8 3PH
United Kingdom
Email
info@e5bakehouse.com
The closest station is London Fields or Hackney Central (both Overground stations). There are permit holder parking restrictions on the surrounding streets between 8.30am - 6.30pm Monday to Friday, there should be available parking outside of these times.
Opening Hours
Mon-Fri: 7.30AM -7PM / Sat: 8AM-7PM / Sun: 8AM - 5PM